---
Welcome To our Quad Cities Interior Painting Page.
Below You Will Find A list Of Services That British Painter Provides For 
Quad Cities Interior Painting
 Jobs.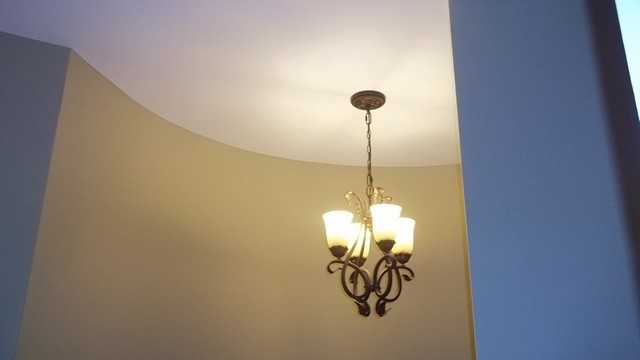 this Quad Cities Interior painting job lends a romantic statement to the space of the Rock Island home
Quad Cities Interior Painting idea 1:
Accent wall painting....Just need an accent wall or two painted then give Darren a call for a free estimate, you will love the results....This one project can and does change the look and feel of a house in a few short hours.
If you need some fresh Ideas from an experienced quad city Interior painter give Darren a call at 309-791-2270 and i will bring my color charts out and give you a FREE no obligation quote to upgrade your space today.
Cabinet painting....This is one Quad Cities interior painting job best left to the professionals so if you want to paint those cabinets instead of replacing them give That British Painter a call. 
Quad Cities Interior Painting idea 2:
Colored ceilings....Interior designers are now using Interior painters to add bold colors on ceilings to change the look and feel of a homes interior..for a whole new look give this a try.  
Crown moulding installation....I haven't met a space that wasn't enhanced by crown molding..it really makes a house a home and it's a service that British Painter offers to their clients.   
Decorative finishing....From rag rolling to high end Venetian Plaster give Darren a call at 309-791-2270 and we can discuss your project requirements.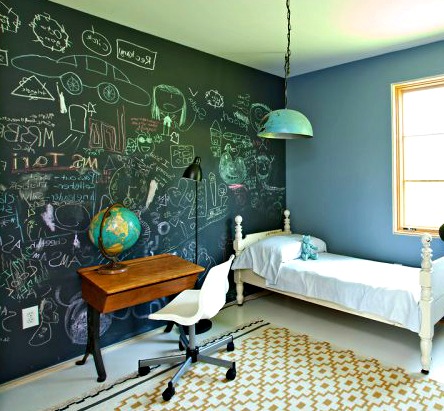 Quad Cities Interior Painting idea 3:
Chalkboard/dry-erase walls....Great fun for the whole family to have a wall they can draw on and leave each other messages and reminders
Why not have Quad City Interior Painter Darren Crumbleholme  paint a chalk board wall up for you today...ideas for areas to install a chalkboard wall are in the kitchen, bedroom ,hallway, stairwell to basement, den or family room, man cave and behind a bar where you can call out the drink specials.
Interior designer services....Need help choosing colors for your interior painting project..that british painter will come out and color consult for free if you choose them for the interior painting project. 
Painter For A Day services....Ever wanted a professional  Quad Cities Interior painter at your beckon call for a day then now is your chance...line up your touch ups or have him show you how to paint like a professional Interior painter..call That British Painter for the details. 
Basement walls painted...If you have an unfinished block wall basement in your quad city home I can come out and give you a Free Estimate to paint your basement walls and I can guarantee you will be amazed by this simple interior painting project done in as little as two days..never go down that dark and nasty basement again.  
Painting epoxy basement floors....This Interior painting project is another job that has instant impact on a space..done right this project makes you look at your basement in a whole new light. 
2 rooms in one day special....Just like it sounds,  Quad Cities interior painting professional That-British-Painter will come to your home whilst your at work and get two regular size room painted...Call 309-791-2270 for Special Pricing. 
Quad Cities Interior Painting Tip...High gloss white makes this Eldridge IA trim really pop against the wall and ceiling color
Trim painting....This includes all doors and door casings, windows, baseboards and all other trim like crown and chair rail etc..
Kitchens painted....the mother of all interior painting jobs...lots of places for things to go wrong here, trust That British Painter to complete this job with a cheerful smile whilst your at work.
Caulking service....Do you have gaps everywhere you look throughout your house, That British Painter will come out and caulk all trim and ceilings till there is no more gaps...makes a huge difference on how a house looks...check out this page
Touch up service....I will come out and touch up all your interior painting problems that you notice every time you walk through your house...a great way to get your house ready for a party or just to spruce up the interior without breaking the bank, especially if you still have some extra paint...Call 309-791-2270 for a Free estimate today.
....Do you have vaulted ceilings that are to high to get at, I have all the ladders,picks and interior painting experience to safely complete your high painting projects.
2 story great rooms up to 30 feet high....need a painter with high wall experience to complete your interior painting of your 2 story great rooms.
Staining and varnishing....Do you have some new woodwork that needs matched to the existing then let That British Painter work on the matching for you.
Walls sanded and holes filled....want to paint yourself but hate the prep work..i can work by the hour to get your home ready for a new coat of paint...4 hour minimum on this service.
Garage interiors....is your garage interior looking tired then let That British Painter come out and fix all the holes, nail pops,wall stains etc that make the garage look like a place you don't even want to park to car anymore.
When I get done with the drywall repairs and painting it you will want to throw a block party... also talk to me about your Epoxy floor needs today.