Welcome To Our Quad Cities Caulking Service Page
Below you will find the  Quad Cities caulking services That British Painter will provide for you.
Quad Cities exterior window caulking service
Caulking your Quad Cities exterior windows is one of the most cost effective ways of saving energy on your heating and cooling costs and it  can also saves your windows from deterioration due to moisture.
Go check out your exterior windows and see if the caulk has been compromised, if so give That British Painter a call today at 309-791-2270 and schedule your FREE ESTIMATE, I look forward to hearing from you and for your piece of mind we are bonded and insured for your protection.

---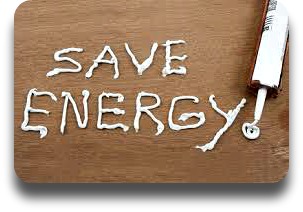 Its never a good thing to be sitting on a chair inside the house with the windows closed and you can feel a draft coming through and around the windows..in some cases the windows treatment billow up on a gusty day....chances are you need your caulk addressed both inside and out ...nothing lasts forever so periodically, caulk... especially inferior or applied incorrectly can and does fail  so if your curtains are moving and your windows are shut give Darren Crumbleholme a call at 309-791-2270 and lets put a stop to the drafts once and for all.  
The Diagram to the Right shows the correct way to fix your windows if you have substantial gaps

Backer rod or roping is installed to fill the bulk of the gap then the caulk is applied over the backer rod....if not done the caulk can fall away and be compromised...if your gaps are not too wide then traditional caulking methods prevail.
---
Quad Cities exterior door caulking service
In re-caulking compromised exterior doors the most important part is preparation .

Remove all existing caulk.

Clean area to be caulked thoroughly. 

Determine if door frame needs backer rod.

Install backer rod and a great exterior caulk to match existing materials (similar color) so it blends away.
---
Quad Cities bathtub caulking service
Few area's can cause more damage and look so bad as the caulking around the bathtub.

If compromised or a non silicone caulk was used chances are you are going to have leaking which leads to rot and you don't want the floor beneath a second floor bathtub to lose it integrity (if you know what i mean)and you're going to have mold growing where the walls meet the tub and who wants to have a relaxing bath in that enviroment. 
If your bathtub caulk needs replaced then the steps below are what will need to be done to get a professional looking caulk job.

Remove all existing caulk and clean the let dry before moving onto step two.

Use some good quality painters tape (blue) and secure above and below where you are going to caulk.
make sure the leading edge of the tape is  sealed down by running a 5 in 1 tool or a broad knife along its length.(leading edge is where the caulk touches the tape)

Apply caulk with steady pressure in between the two tapes.

Smooth out the caulk with the underside of your fingertip, use a wet rag to wet your finger and keep it from "dragging" the caulk keeping your finger clean and continue to smooth out the caulk till you have the desired look

Most important is removing the blue tape before the caulk sets up and dries...if you wait till its dry then you might as well tear it out and start again...so wait no more than five minutes and work the edge of one side of the tape up, start pulling up and away from the new caulk line with deliberate steady pressure and continue around the tub doing the same for each piece of tape.
---
Quad Cities caulking tips
For an effective way to remove stubborn caulk in the Quad Cities you can use a hair dryer to help loosen it up, whilst its warm use a blade from a window scraper to cut through each side of the caulk when you have worked the hair dryer over a 1 foot section for about 45 seconds to loosen it up..repeat till all removed.

Use denatured alcohol to clean out the gap where the caulk was it evaporates so there is nothing left behind.

An eggcup full of washing up liquid diluted with a little water helps make the caulk slide easier under your finger ....also helps eliminate lift at the end of the run giving a more finished look, another thing it makes it easier to clean the remains off your finger too.

Whenever you use a silicone caulk around moisture like the bathtub, sinks, showers,or countertops only use if it has microban as an ingredient...this inhibits the growth of mold
---
Quad Cities interior caulking service
As a professional painter I cannot stand gaps around the interior woodwork no matter how good of a paint job I do it still never quite looks finished.

That is why I became good at caulking because I have painted thousands of rooms over the years and many of them needed help in the caulk department.



Walk around your house and look at the baseboards the door trim the crown molding and anywhere else your trim meets your walls and see if you could do with a little help from That British Painter to make your house feel more substantial. call 309-791-2270 for your FREE QUOTE today for all your caulking service needs.

---
Interior items that you might need a caulking service from That British Painter are

baseboards, 

crown molding

windows, 

door frames, 

chair rails

countertops, 

bathtubs, showers, sinks

The finish is in the details - a great caulk job makes everything else look better!!!
---